You are here

Investment Philosophy
Investment Philosophy
"Control the Controllable"
Markets work by rewarding long-term investors for placing their money at risk over time…but not all of the time. The risk of losing money is actually what creates the opportunity to make it. How one constructs an investment strategy to capture market returns and manage the accompanying risks is crucial to achieving long-term investing rewards. By focusing on the controllable aspects of portfolio structure – portfolio risk, diversification, costs, rebalancing and tax efficiency – we help you to benefit from the asymmetric positive rewards that accrue to investors that are willing participate in the capital markets. By focusing on your financial planning needs and aligning you with portfolios that reside within your personal investment "comfort zone", we further enhance the probability of capturing the rewards of investing. And, by recognizing and limiting our reactions to what we can't control, which is almost everything else – we eliminate the final barriers to a successful investment experience. This is what we believe works.
Our investment philosophy is designed to help you navigate the "slopes and bumps" of investing with the goal accelerating the progress of your financial plan. We believe the following:
To Make Progress, Add Some "Slope".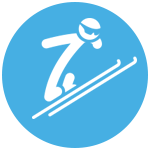 Over the long-term, stocks provide the necessary "slope" to get you a higher rate of return on your investments. We believe that an allocation to a diverse portfolio of global stocks is necessary to get you moving at an accelerated pace in the right direction.
Diversify to Reduce "Bumps".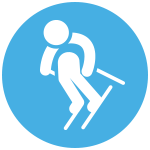 While stocks provide the highest returns of any investment category, they also offer the bumpiest ride and greatest potential for a large short-term loss. By employing a process to diversify stocks with less risky investments like bonds and other alternatives, you can improve your probability of long-term success by reducing the "bumpiness" of the ride and the potential of a damaging "wipeout".
Find the Right "Trail" for You.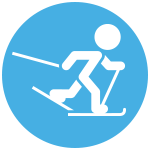 Your investment portfolio should match your tolerance for navigating "slopes and bumps." If you get on a path you are not equipped to handle, it may only end up slowing you down in the end. By accurately pinpointing your specific tolerance for risk, we help you find the proper mix of risk and reward for your investments that enables you to stay invested and keep your plan moving in the right direction.
Reduce the "Drag" of Expenses.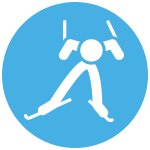 Expenses have a negative performance "drag" on investment returns and can weigh down the growth of your savings. We seek to minimize investment expenses by utilizing low cost funds and locating your investments in the proper place for enhanced tax efficiency.